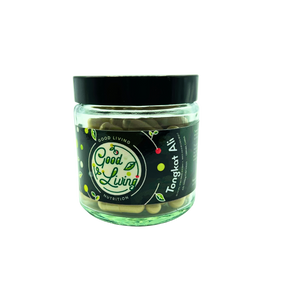 Our Tongkat Ali is 10:1 full spectrum dual extracted powder.  It is produced to the highest quality using state of the art spray technology that allows the liquid extract to be carefully dehydrated into a micro fine powder. 
Tongkat ali has been a part of traditional Southeast Asian remedies for centuries.
Free of all additives and fillers, synthetic ingredients, preservatives, flours and other bulking agents, gmo's, dairy and gluten. Each powder is thoroughly tested for heavy metals, pesticides and other contaminants.
Take one or two capsules daily.